512M2 LAND IN BERWICK WATERS!
LAND IN BERWICK WATERS!
Quick before it's too late!
Located in the highly sought after Berwick Waters Estate, this great positioned block is titling soon and is a nice size block of 512 square metres, with a good size frontage of 16 metres. This is your opportunity to build your dream home, close to schools, shops, medical facilities including Casey Hospital and a range of specialists.
Berwick Waters will have its own shopping & Bus road, including and not limited with a Primary School to be build. Berwick Waters Estate is the ideal location for growing families who believes that it's important to live near a great community.
We also can package a single or double storey Turnkey Home , from our range of builders, please ask me for further details.
For any further information than what I have provided below please do not hesitate to call me and discuss further on 0422 281 764 don't delay as this one will not last!
Location
Located in Melbourne's southeast, Berwick Waters is close to many recreational and lifestyle activities.
The development is close to a variety of shopping options, including Casey Central and Eden Rise Shopping Centres for everyday necessities.
If you looking for an intimate experience and enjoy local street shops you can head down to High Street, Berwick where there are various cafes, restaurants and bakeries. Otherwise Fountain Gate Shopping Centre is approximately 9 kilometres away where you go to your favourite store for beauty, fashion, restaurants, lifestyle and fresh food.
Other items of interest may include a visit to the Wilson Botanic Park Berwick a sanctuary to numerous native animals; Casey Fields comprises a regional athletics centre, sports ovals, tennis courts, playgrounds, netball courts and criterium cycling track; at Akoonah Park Market there is always a bargain to be found if you want to enjoy a lazy weekend at this popular Sunday market in Berwick; or visit the majestic Old Cheese Factory, featuring the 1860s historic Springfield Homestead.
If you wish to get your heart racing there are several local sporting clubs, sporting grounds and parks in the neighbourhood.
If you are travelling further afield you can head down Clyde Road that will connect you to the Princes Freeway, the M1 or towards Berwick Train Station.
Community & Lifestyle
Situated in Melbourne's southeastern suburbs, Berwick Waters is a unique community with extensive wetlands and green open spaces creating the ideal environment.
A wide range of parks and playgrounds are scattered throughout the development providing the perfect setting for kids to play and explore, while shared BBQ facilities and picnic areas are great for social occasions. The development also offers a range of sports grounds and facilities as well as 9km of walking and cycling paths.
The future centrally located town centre will be home to the community's retail amenities, alongside planned community hubs where residents can gather for group activities, shared support, education and public information sessions.
Berwick Waters offers a range of living options with distinctive neighbourhoods each having their own unique feel, allowing you to choose the ideal location for you.
Shopping
At Berwick Waters you'll have a wealth of shopping options just minutes from home. A planned local shopping centre with an array of retail outlets and supermarkets including Woolworths will service your daily requirements. The Berwick Waters town centre is anticipated to open its first stores around 2019.
Right at the corner of Clyde Rd and Grices Rd there's a brand new neighbourhood centre being built by Mondous Property Australia and is set to feature child care, a medical centre, restaurants and a service station. Anticipated completion is mid 2018.
Only minutes away is Eden Rise Shopping Centre which features Coles, Aldi and over 20 retail outlets in total.
Berwick is also host to a number of regular markets. The Akoonah Park Market is held every Sunday and offers craft, fresh produce, clothes and bric-a-brac. The Casey Farmers Market is held at the Old Cheese Factory on Homestead Road on the fourth Saturday of each month, with around 30 stalls of fresh food and produce, direct from the grower.
Also, Fountain Gate Shopping Centre is just 10km away, with over 300 specialty stores, a restaurant precinct and a fully-equipped cinema complex.
Facilities
Berwick Waters will be home to or nearby a series of facilities helping give you no reason to ever leave the area.
Onsite and Nearby Facilities
• A range of parks and playgrounds.
• Five AFL sized football ovals with cricket pitches
• Six tennis courts
• Three soccer grounds
• Four netball courts.
• Shared BBQs and picnic areas.
• Walking and cycling paths throughout
For your Home
• Fibre-to-the-Home, providing high-speed internet, up to two telephone lines and the ability for free-to-air and pay TV
• Class A recycled water allowing you to water your garden or wash your car without worrying about wastage (subject to connection by South East Water)

Education
Berwick Waters is close to a range of well-regarded schools and educational institutions with St. Francis Xavier College, Hillcrest Christian College, St. Margaret's, Beaconhills and Haileybury College all nearby. An additional three proposed state schools are part our master plan.
Monash University's Berwick Campus and Chisholm TAFE are just a short distance away.

Medical Facilities
Berwick and Casey Hospitals in addition to numerous local medical centres are all within easy reach.
"Selling? You'll be SOLD with our $8,800 Success Fee"
*All information contained therein is gathered from relevant third party sources. We cannot guarantee or give any warranty about the information provided. Interested parties must rely solely on their own enquiries.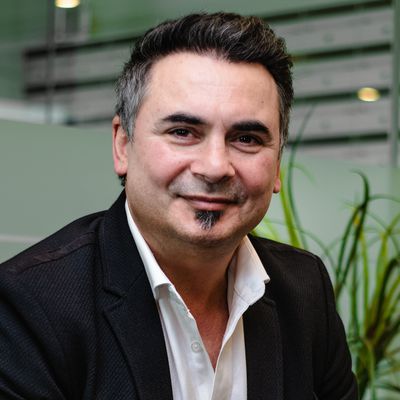 Ismail 'Izzy' Catak
Liron Selimi